Hi semua,
I am very happy and been very very busy for the past week with great things going on.
Salah satu i have met a couple singapore malay internet millionaire self made. www.zeilarich.com
And Dr Irfan talk show in Malaysia was great with my first product an audio cd will be out soon , www.irfankhairi.com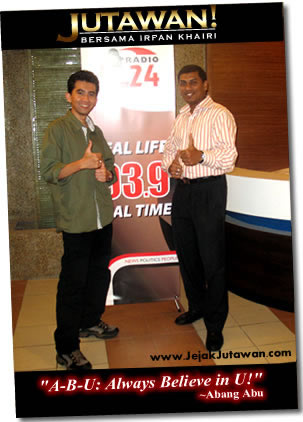 And exciting wira internet internet business challenge will be on soon in AbangAbu.TV . www.wirainternet.com
I will update my blog with latest tip soon
have a GREAT day.